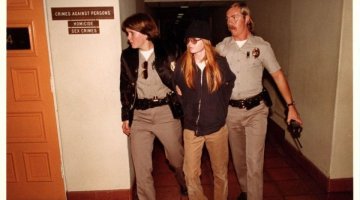 ---
Author, N. Leigh Hunt's blog, themurderhistorian.blogspot.com, is "all about Brenda Spencer and [the] strange world that surrounds her."
Life in Prison (Parole Update)
(UPDATED August 18th 2022)
Incarcerated person Brenda Spencer stipulated to a three-year Board of Parole Hearings parole suitability denial on Aug. 18, 2022. (CDCR statement)
Brenda said the board hearing went well and hopes to get her parole plans in better shape before she meets with them again, hopefully in 18 months time.
The commissioner was David Ndudim and the only victim who attended the short hearing was CAM Miller.
For more information on the parole hearing process, and stipulations, visit the website.
For more from the 'I DON'T LIKE MONDAYS BLOG' visit murderhistorian.blogspot.com