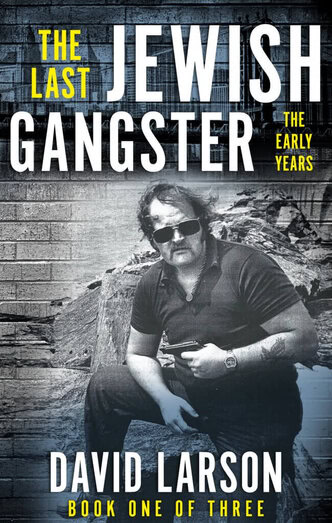 Volume One
The Early Years
In 1944 Brooklyn, newborn Michael J. Hardy is rejected by his mother so she can run with gangster Bugsy Siegel, Hardy's godfather. Shirley Rook rose to the top of the criminal ranks. As the Queen of New York City crime, she laundered Mob money, ran the city's largest bookmaking operation, and handed payouts to dirty cops, politicians, and judges.
To win his mother's love and respect, Hardy became a fearless gangster. Throughout his career as a criminal, he robbed banks and drug dealers alike, ran a kidnapping ring, and even became a hired gun. At his lowest, he ended up doing time for his mother's counterfeiting operation in Mexico's most dangerous prison.
Hardy's criminal code of conduct combines elements of tough Ukrainian Jew and warm Southern Baptist, whether dealing with family and friends or fellow inmates during a combined twenty-six years spent in prisons and jails. He maintained this characteristic gregarious strength throughout his astonishing life in which Hardy was shot eleven times, committed fourteen hits for the Mob, twice wore wires for Rudy Giuliani to nab dirty cops, wrote a letter to JFK to get out of military prison, choked the Hillside Strangler, shared prison time with notorious criminals, and even spent ten years in Hollywood, cast in non-speaking roles in B-movies.
"When it comes to gangsters, Michael Hardy's the real thing. His is a captivating and different kind of story. I'm astounded you captured his voice." - Nick Pileggi, author/screenwriter of Goodfellas and Casino