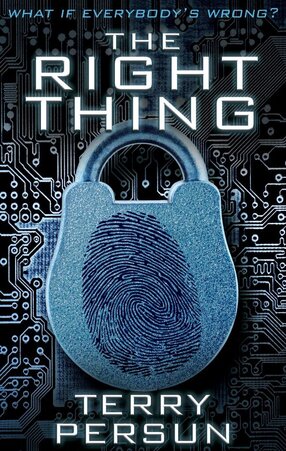 New from award-winning author Terry Persun!
After the murder of his wife and unborn child, the only time freelance tech investigator Ten feels alive is when he cuts himself. For the last few years, he has taken freelance investigative jobs. Some of those jobs have been with the government group that betrayed him, but is now run by a friend.
There's been an escape from a woman's prison in Muncy. Ten is partnered with Maria Tanner, a friend intent on helping him repair his broken spirit and keep his mind busy. Before they know it, they're thrust into a dangerous world of computer hackers, sexual assaults, small-town sex scandals, and multiple prison breaks.
In this twisted mystery, everyone appears guilty of one crime or another with the edges of morality blurred. When he has been so wronged in life, how can Ten choose the right thing for others?
Click to download the Media Kit
Click to download the Press Release
From The Book:
*WARNING: The following excerpt contains graphic language*
He missed normal. But there wasn't any normal anymore. There hadn't been for a while. So, he stared at pictures that represented normal at one time. He stared at his wife's face, her arms and hands. He had few photos of her whole body, which sometimes bothered him. Standing in the kitchen, she was cut off at the waist. He had one of her sitting on a blanket at lakeside and one where she waited for him next to the car. Her body, head to toe, whole. Somehow, those photos meant the most to him. Then, perhaps a few close-ups of just her face. But mostly, at this moment, he wanted to see her whole—as whole as possible in a photograph.
Thunder cracked outside the window and he jumped. He stared at the window for a long few seconds, watching the rain hit the glass and run down in rivulets. In the distance, over the parking lot, trees bent way over then snapped back, flexible but definitely strained. Ten went back to his phone and flipped through a few more photos. She wasn't very far along, but in one shot she had lifted her shirt and held her stomach as though her pregnancy was evident. She had the broadest smile across her face.
From behind him Maria said, "She was beautiful."
Ten dropped his phone and swung around angrily. "What the fuck. Why are you spying on me all the time?"
Maria stepped backward, shocked by his attack. "I'm not spying. I came in, like you said, when I was ready for a late dinner. It's late. That's all. It's just late." Her voice broke and trailed off.
Another crack of thunder let loose beyond the window just as she finished. "Don't look at me like that. I didn't mean anything. You're allowed to look at her pictures. You don't have much." Maria's eyes welled up as she spoke. "I do it too. I miss that life. I miss Ben. I hate this job." She turned away and wiped at her eyes. "Not the job, this job. I don't know where it's going, what we're involved with, and why it's so fucking and horribly perverse."