A mythical diamond has been discovered.
Loyalties will be tested. Lives will be lost.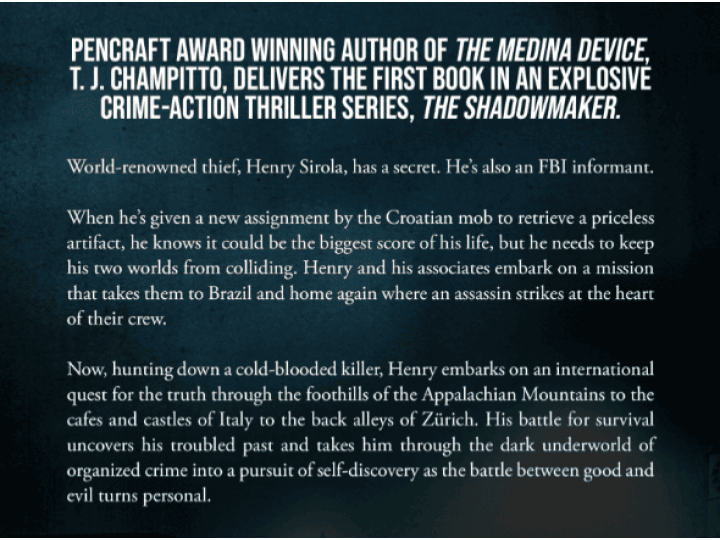 The first book in Champitto's trilogy, The Shadowmaker, is yet another international thrill ride from the acclaimed, award-winning author. Stolen diamonds, fearless thieves, and a hidden truth that will forever change them.
THE SHADOWMAKER hurtles through the dark underworld of organized crime into a pursuit of self-discovery as the battle between good and evil turns personal.
About The Author
T.J. Champitto is the Amazon bestselling author of The Medina Device, and The Shadowmaker. He has won several awards, including the Pencraft Award for Literary Excellence, the Maxy Award for Best Thriller, and was a finalist for the 2020 Silver Falchion Award at the Nashville International Writers Conference. Learn more at tjauthor.com.
About the Narrator
Brandon J. Peterson is an audiobook narrator and producer who specializes in Sci-fi, Fantasy, and Thrillers. He is a happy father of four who loves to tell stories to his family and friends. You can learn more about him and his work by visiting his personal website.